Carlos Roulet & Edgardo Otero cuarteto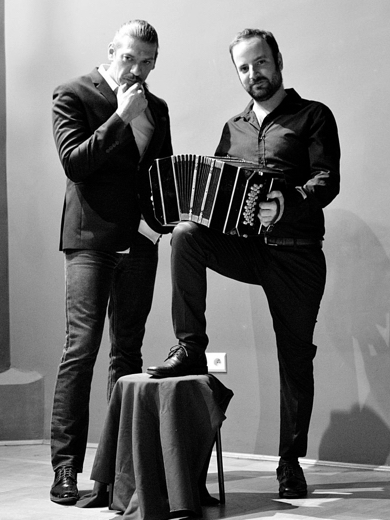 Duet formed by Carlos Roulet in voice and Edgardo Otero Salvador in bandoneón and piano, together they evoke the beginnings of Argentinean tango, in its purest and most traditional form. They bring the nuances, sentimentality and warmth, necessary for the interpretation of this popular genre. They bring to live in their repertoire of tangos, waltzes and milongas, their love for Tango, achieved through the execution of three essential instruments in the music of Buenos Aires.
Each presentation brings images of Buenos Aires nightlife, creating the magical atmosphere lived in the Porteño suburbs, where the dancers come together inside neighborhoods court- yards and men declare their love through a serenade at the foot of a balcony.
Carlos Roulet and Edgardo Otero Salvador, traditional Argentine tango…!!!
---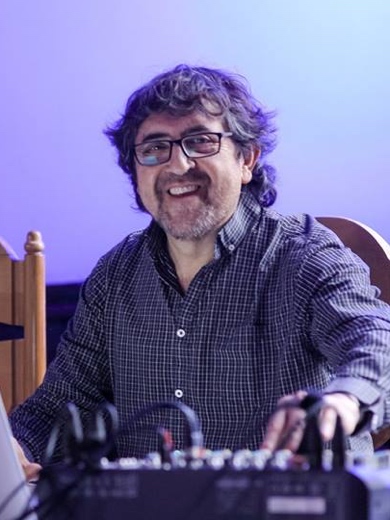 Luis Cono
I come from Chile. I currently reside in Malmo, Sweden. I am a tango DJ, and an organizer of tango events. I have been a milonguero (a tango dancer) for more than 11 years now. My milonga music is always improvised, with a great dose of energy in tandas and cortinas. I see this activity as my true passion. See you soon!
---
Piotr Hajkowski
One of my tango teachers said that to improve my dancing, I should listen to a lot of good tango music. First, I had to figure out what is good tango music. Then, how to apply it to my dancing. I started my tango DJ journey in 2005 in the legendary milonga "Na Chłodnej" in Warsaw, Poland. Since then, I played regularly in Warsaw. Then, I happened to travel often to India, where, in my spare time, I was helping a friend to keep up running her milonga and tango classes. Currently, I live in Copenhagen and DJ regularly in local milongas. As a tango DJ, I try to create meaningful moments, calming waves, mood swings and pleasant surprises.
Marcelo Almiron
DJ Marcelo Almiron has been a tango DJ since 2002 in Buenos Aires and is a resident DJ in the most important milongas in Poland, where he has been living for the last 8 years.
He has also been DJ-ing at the international festivals and marathons and is a popular guest DJ in milongas around Europe.
His style is traditional but very personal: "I like tandas with orquestas from 30's and 40's and some from late 40's and 50's. There are no rules during my DJ sets. The only principle I follow is the flow, fluidity and energy of the floor and "happy faces of the dancers"!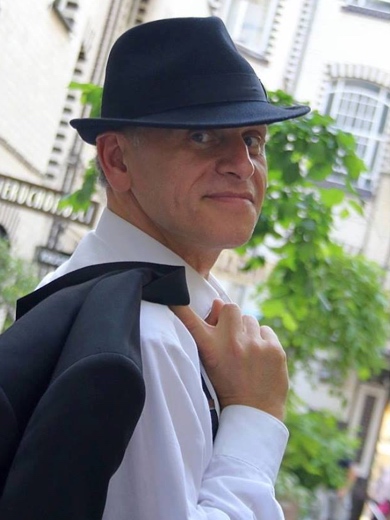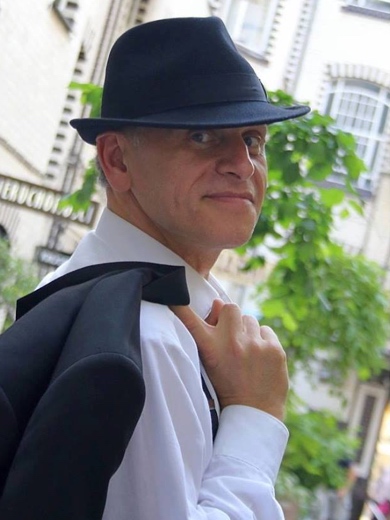 Grzegorz Kałmuczak
He has been playing milongas regularly in Poznań for 16 years, he likes classic tango from the golden era. Rodolfo Biagi is a favorite orchestra, 20 years of tango has become a life passion.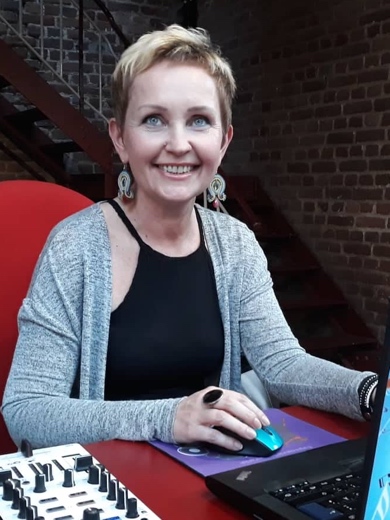 Katharina Gewert
Katharina has been a passionate music lover and dancer all her life. In 2011 she has chosen tango as the dance which fits her soul desires the most. Katharina's love for tango, excellent musical taste and sensitivity are well known in German Milonga circles. Her inexhaustible energy made her start in 2017 her own Milonga Evenings in Oberhausen, which allow her to share her favorite tango tunes with others to their great enjoyment and appreciation. Her evenings has since become one of the most popular dancing happenings in the area. She has also been a highly appreciated and a frequent guest DJ at a the tango events in Germany, Holland and Poland.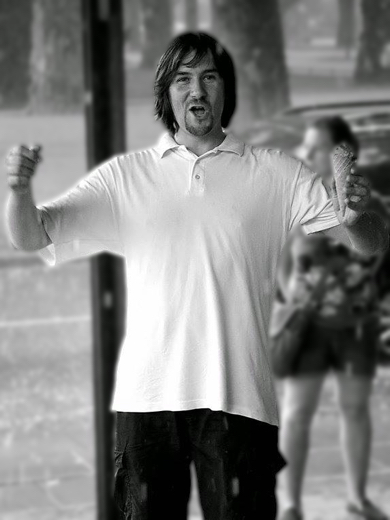 Adrian Grygier
I have been playing as a DJ since …. always 🙂 I started innocently in primary school from playing at school discos 🙂 Music is the best companion of my life (except of course wife and children :)) Well, let's focus on Tango. Since 1999, Tango absorbed me so much that apart from dancing, teaching others at Tango Academy, I spend practically every free time either on a tango trip, on a milonga or just listening to the tango. While playing, I watch people, their mood and try to choose music for the atmosphere. I love tango from the period of 20-40 years of the last century. Although often qualitatively different from modern performances, there is a heart and great emotions in them 🙂 I love D'Arienzo, Biagi, Vargas, Canaro, Di Sarli. Well Tango is my life!