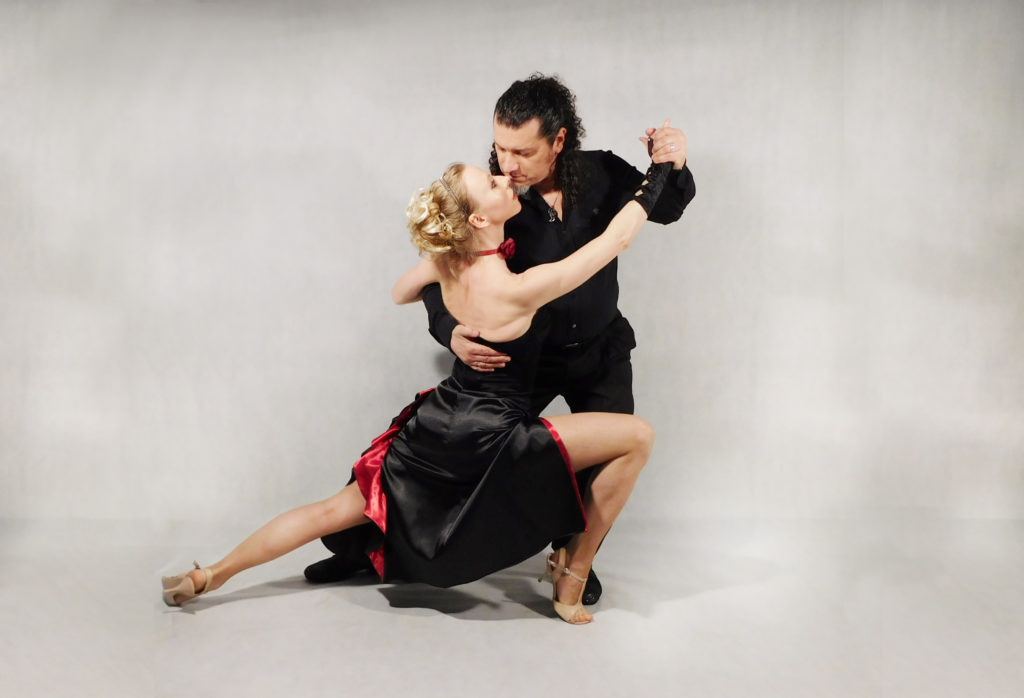 Marcelo i Luiza Almiron
Luiza and Marcelo Almiron "LOS ALMIS"
~ TANGO ARGENTIAN STRAIGHT WITH BUENOS AIRES ~
It's a Polish-Argentinian marriage that has a lot of experience behind it – in Argentine tango, as well as other forms of dance and body work techniques. They teach permanently in Warsaw.
MARCELO – Argentinean from Buenos Aires – a professional dancer, choreographer and teacher who has had a huge and comprehensive experience, which he absorbed from the best teachers and maestros in Buenos Aires. For a long time, he has performed at the prestigious and traditional stages of Buenos Aires (in tango shows): La Cumparsita, Bar Sur, La Ventana, El Viejo Almacen, Homero Manzi y Cafe Tortoni.
In the years 2001-2002 he performed in tango shows:
– at Teatro Colón (with Marisa Quiroga as the main ballerina)
– at the Una Suite de Tango at Centro Cultural Borges – together with the dancers of the Colón Theater
He won the 2nd prize at the World Tang Championships organized by La Viruta and Tangaut in 2002.
LUIZA – Marcel's wife, is one of the first dancers and tango teachers in Poland. Since 2009, she has been working together with her husband Marcelo. In Buenos Aires, she worked teaching tango with Oskym Casas in one of the most popular traditional milongas: in El Beso (2007-2008). Together with Oskym they danced shows on such milongas as "Milonguita" and "Cachirulo" in Buenos Aires.
With her former partner Jakub Korczewski, she opened her first regular tango school in Poland (2003) and worked with him for 5 years. In cooperation with Luis Bianchi (dancer from Buenos Aires), she produced the first Polish tango show for the theater ("Tango Historias", 2006), in which she also performed as a dancer (Warsaw and Koszalin 2006). In 2004, she danced a tango show during Juan Carlos Copes' Tango Argentino Show – a legend of tango, dancer and choreographer known from Tango by Carlos Saury.
Dates of the workshops:
Saturday 28.09 at 10-13 – topic 1 and 2
Sunday 29.09 at 10-13 – topic 3 and 4
NEW! Tango Technic for Women
Saturday 28.09 at 13-15
PRICE 75PLN
Topics of the workshops:
1. Interesting solutions in crosses and sandwiches
2. Milonga – resolutions based on rebotes and their combinations + small jump 🙂
3. Typical and not typical barridas in close embrace
4. Turning figures and turns in Tango Vals
Tango Technic for Women

If You want to be:
Beautiful and eye-catching
Precise and elegant
Sensual and musical
Dynamic and elastic
Present and confident in dance
then these classes are for you!!!

Here you will learn the lace complexities of tango craftsmanship and feminine technique, the basics and subtleties that make up the quality and beauty of your dance. During classes, we will work on body awareness ranging from simple and basic elements to more sophisticated and difficult details.
Workshop program: posture, walking, running the legs, the role of breathing, balance, dissociation, awareness of spiral movement, pivot, various types of their dynamics and musicality.
The range of elements will be adjusted to the group level.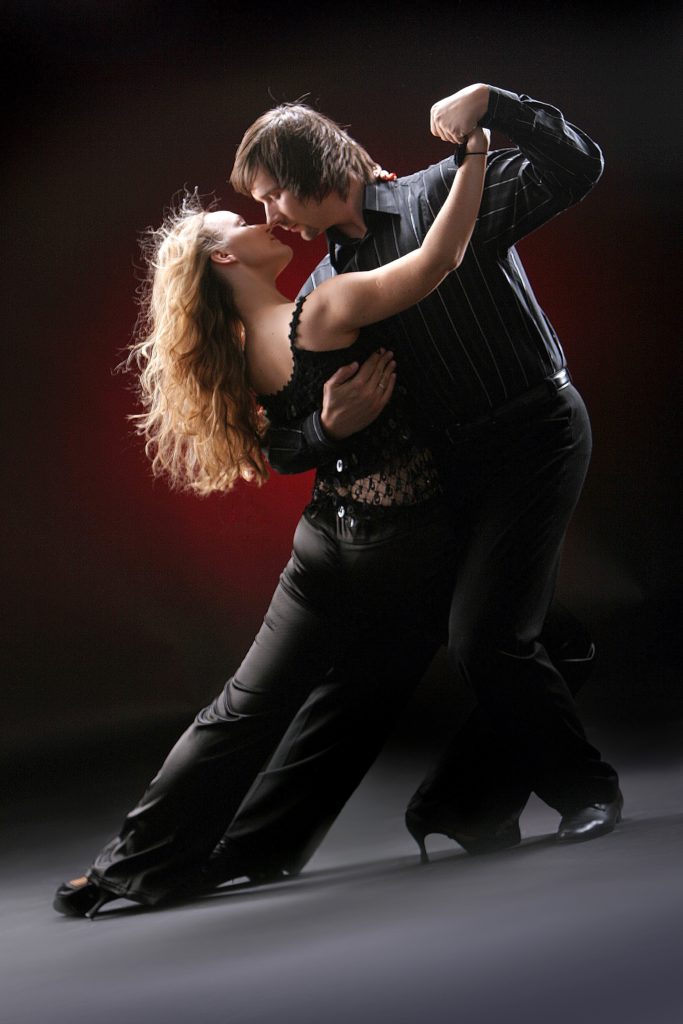 Adrian i Dorota Grygier
Pioneers and precursors of Argentine Tango in Szczecin!
After many dance searches and adventures, they found their great common passion – TANGO.
The common passion that they are trying to "infect" the whole of Szczecin joined them for good and bad :).
They travel a lot and are eager to train, claiming that you can learn something valuable from every good teacher. They learned from such celebrities as:
Carlos Copes, Johana Copes, Miguel Angel Pla, Gabriel MissÈ, Alejandra Mantinan, Jorge Firpo, Gabriela Elias, Eduardo Perez, Chiche y Marta, Aurora Lubiz, Hugo Daniel, Martin Ojeda, Eliana Sanchez Arteaga, Veronica Palacio y Carlos Copello, Andrea MissÈ y Javier Rodriguez, Geraldine Rojas y Ezequiel Paludi, Raul Bravo, Roxana Suarez & Sebastian Achaval.
They co-organized the Tango Seduction performances and the Dino Saluzzi concert in Szczecin!
They took part in a series of interviews about tango on Polish Radio Szczecin, Radio Eska and TVP3 Szczecin.
They also conducted regular tango lessons on Pomerania Television.
They danced shows at all major tango events in Szczecin and the country, among others at the Gotan Project and Bajofondo concert!
They constantly cooperated with the student club "Kontrasty", DK "Słowianin", Restaurant "Dworski".
They created a series of meetings "Tango on the Promenade" and a cyclical event "Intercity Tango Meetings" and "Gryf Tango Marathon"
Currently, they conduct regular classes in Szczecin, and run weekend workshops in Poland and abroad several times a year. They promote Argentine tango in every possible way – they dance shows, organize projections, lectures on tango, numerous workshops and trainings, milongas.
They are famous for organizing exceptional concerts. At their invitation in Szczecin they played: Alejandro Ziegler Cuarteto, Ciudad Baigon, Perfume de Mujer, Pablo Cardozo, Gullermo Rozenthuler, and Sexteto Milonguero three times.
They are the best example that shared passion and enthusiasm can work wonders. They danced almost everywhere in Europe – in Warsaw, Berlin, Budapest, Paris, Barcelona, ​​Amsterdam, Prague, Istanbul, Rome, Zurich and London, Porto, Buenos Aires.
Dates of the open lessons:
Friday 27.09 at 18
Saturday 28.09 at 15