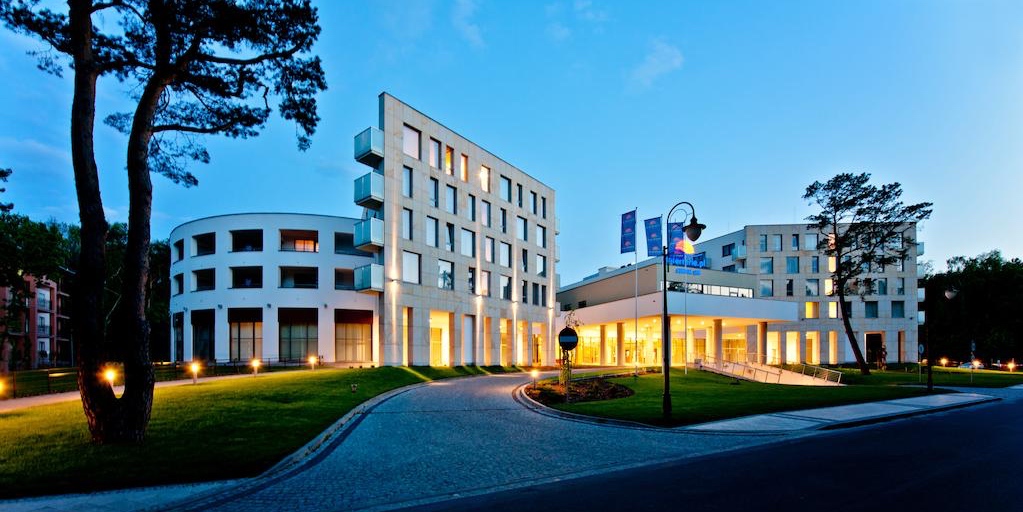 Interferie Medical SPA Świnoujście
All festival milongas take place here.
The modern and stylish Interferie Medical SPA hotel is located only 300 meters from the wide, sandy beach. It offers free Wi-Fi, extensive entertainment facilities, a spa, and a copper microbrewery Miedziowy44 inspired by the appearance of beer barrels, where you can enjoy snacks and craft beer.
Address:
ul. Uzdrowiskowa 15
View larger map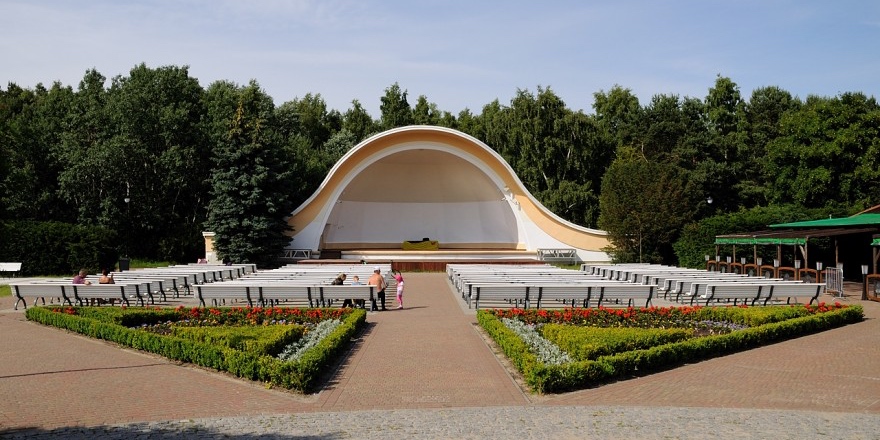 Muszla koncertowa
This is where the concert of Carlos Roulet and Edgardo Otero Cuarteto takes place.
The concert shell is located in the strict tourist center of Świnoujście, which makes it an ideal place for organizing concerts, cabarets and other cultural events taking place here in the summer season. The scene was created in the place of the former Konzertpavillon. It was built in 1926 in the place of a wooden structure that was located there before.
Address:
Promenade
View larger map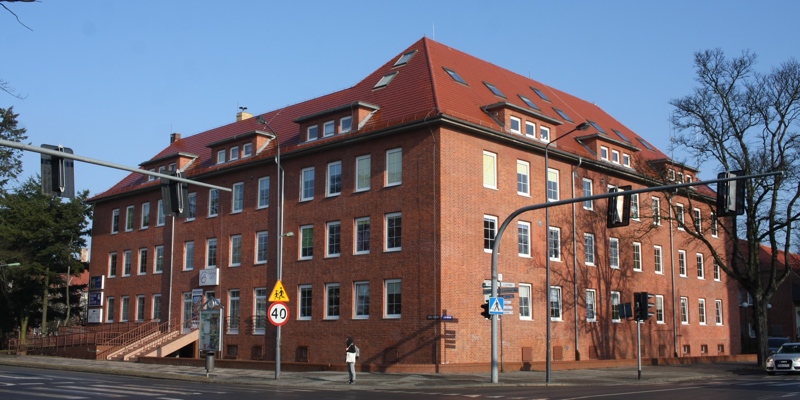 Miejski Dom Kultury w Świnoujściu
All lessons and festival workshops take place here.
The Municipal Cultural Center is a self-governing cultural institution with legal personality. We exist since 1954. In carrying out its mission, the Municipal House of Culture supports and creates the conditions for the development of amateur artistic movement, conducts various forms of aesthetic education, disseminates and makes available various fields of art, satisfies and develops cultural needs of the city's residents.
Address:
ul. Wojska Polskiego 1/1
View larger map
---
Świnoujście is an island of health, modern technologies and many cultures. A city that intrigues with its island location and character, posing a challenge to a variety of creations in every field. Openness and hospitality attracts both tourists and people ready to take on life challenges. It is a city that is worth visiting, in which it is worth resting, investing – it is simply worth living.
We invite you to a fascinating journey through the multicultural border city, located in the most northwestern corner of Poland. "Here Poland begins" – say the inhabitants of Świnoujście and they are right. The specific, unique in the whole country character of Świnoujście is primarily influenced by its location on 44 islands, surrounded from the north by the waters of the Baltic Sea, and from the south by the Szczecin Lagoon. Świnoujście is a diverse, dynamic and modern space in which history intertwines with modernity.
The location also determines the directions of the city's development. Świnoujście is both a recognized holiday resort, a center of water sports and active tourism, as well as a seaside resort with unique natural, climatic and therapeutic values. The promenade, by many compared to Spanish or Italian seaside promenades, a place of meetings and walks, gets more beautiful every year. It charms with its southern climate, the architecture of hotel and apartment buildings, attractive fountains and greenery that separates the walking route from the bike path and street.
Revitalization of the Spa Park located in the vicinity of the seaside district, within which paths, squares and park paths were thoroughly rebuilt together with small architecture objects, restored the park's recreational and social functions, so that it could integrate different generations. Numerous alleys invite both walking, cyclists and rollerbladers deep into the park. Outdoor gym exercise equipment encourages joint exercise.
Świnoujście is also an important maritime economy center with a developing commercial port and a modern ferry terminal. The yacht port located near the center, surrounded by greenery of the Spa Park is the largest of its kind on the Polish coast. A special atmosphere, felt in almost every corner of the city, creates the cross-border nature of local life.
A wide range of cultural and sporting events (including Grechuta Festival, City of Women, Floating Sea Song Festival Wiatrak, Sail Świnoujście, Marathon Świnoujście – Wolgast, Sea Tennis Tournament) makes Świnoujście a city where you can't get bored.
Numerous architectural monuments, modern infrastructure, space friendly for living and rest, as well as the natural richness of 44 islands of the region make up the charm and uniqueness of the City.
Let these snapshots form you a unique story about this unique place in Poland, the land of 44 islands.